Sep 2, 2009
2NE1 Member Sandara Park has announced a digital single release 'Kiss' for September 7th. It's her first solo release song in Korea.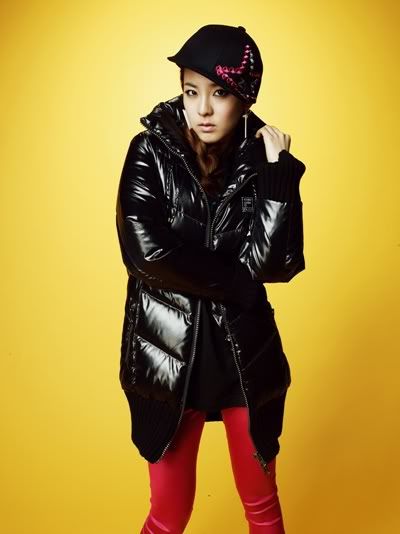 The 'I Don't Care' activities ended in a huge success, and starting from this week, 2NE1 is preparing for their follow up songs. Sandara Park, without any notice, suddenly began her own solo activities. Sandara's solo song 'Kiss' is planned to be included in 2NE1's coming album in October. It will be produced by YG's main producer Teddy who also produced 'Lollipop', 'Fire' and 'I Don't Care'.
Amongst 2NE1, while there have been rumours that the main vocals Park Bom and rapper CL are also preparing for solo songs, Sandara suddenly announced a solo song. It can be said to be quite unique, given that 2NE1's special promotions are always hard to predict.
'Kiss' has a danceable rhythm like Lollipop and is said to be very catchy and appealing. 2NE1's CL will be making a rap featuring adding to its strength. It is said to express the wishes of girls for their guys to be more honest when approaching girls and give them a kiss. It's a song that will show Sandara Park's charm with her strong pop vocal abilities.
YG Entertainment said "2NE1 is a group where each individual member has a strong personality. It is planned that, beginning with Sandara Park's song 'Kiss', each member will, by turn, show their own charms" and announced that other members are of course also preparing for their own solo songs.
ALSO: ABOUT THE FOLLOW UP SONGS!
2NE1 on this week's SBS Inkigayo will start with 'Pretty Boy' then each week following, the songs will be performed in order ('Stay Together', 'Let's go Party', etc.). The members said "For this we had to practise a lot but we wanted to give our best and show our fans a good image".
original article:
here
translation:
GEE @ ygladies.com
DO NOT EDIT/REMOVE CREDITS